LEE MCQUEEN IS DEAD.
WHAT.
Apparently he committed suicide this Thursday morning and if it wasn't for Blogger 2 I wouldn't have known about this. :( He was probably one of the ONLY fashion designers whose clothes I truly enjoyed, they were so crazy and so out there that it was impossible not to be drawn to his collections. He didn't dwell on the 80's or recreated the past like everyone else was doing, he created his own edgy futuristic look that just screamed his name. Creating an art out of fashion and making dramatic and stunning shows made him one of the only designers I respect. I know his designs may look bizarre or may not be your definition of fashion, but his guy was a star.
I MEAN JUST LOOK AT THESE: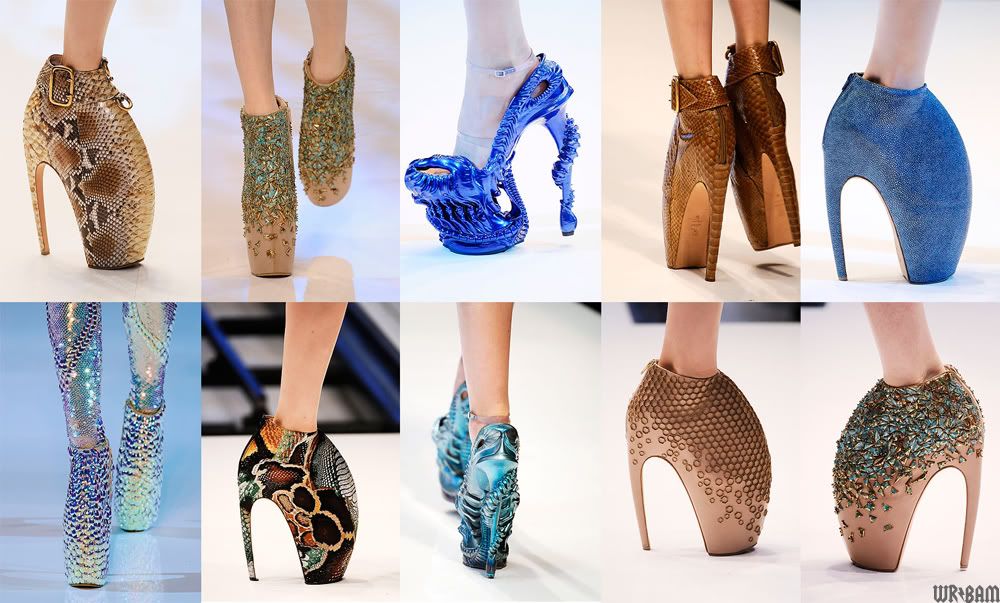 RIP.
~Michelle